Thanks to our generous sponsor, RowThr
ee.com. If you like movies, you'll love this site.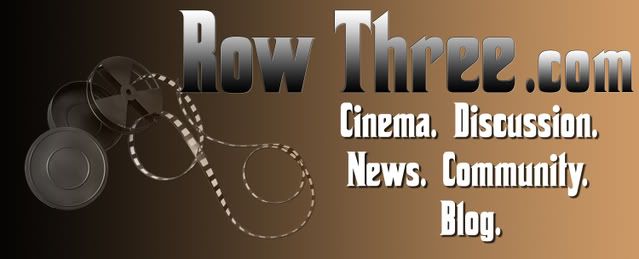 Please check out these local donors:
Elfsar Comics
has donated several "Spike" comics which have been signed by James Marsters for our Silent Auction as well as a
Serenity
ornament for a door prize.
Happy Bats Cinema
has donated a T-shirt and a Done the Impossible DVD.
Starlit Citadel
has donated the
Serenity
RPG book for the Silent Auction and a game for a door prize.
Carol's Costume Corner
has donated a basket of wigs and other costume necessities for the costume contest.
Videomatica
has donated a gift certificate for one month's free rental by mail and free publicity through their giveaway contests.
H.R. MacMillan Space Centre
has donated four adult passes.
Serena Reynolds
has donated a handmade Jayne's hat.
Chad Erickson
has donated a Serenity calendar.
Global Sponsors (one prize for each city doing a CSTS screening this year) include:
Done The Impossible
- the
Done The Impossible
CD Soundtrack
Quantum Mechanix (QMx)
- a pack of
Serenity
Bank Heist Money
Dragonweave
- a
Serenity
Kanji necklace
ReadMyChest.com
- a special coupon for Custom Art
Joss Whedon Fan Club
- a special membership package, which includes bumper sticker and a 'verse-themed T-shirt
Dark Horse Comics
-
Serenity: Better Days
comics
The Bedlam Bards
- Autographed
On The Drift
CD
NBC Universal
- a
Serenity
Collector's Edition DVD
76th Battalion
- the Browncoat Essential Kit, including keychain, magnet, earrings, patch, coffee mug, tote bag and more.
Prizes have also been donated one for the entire event, so there will be draws in each city and the winners will then go into an overall draw. These prizes are:
- a minisode voice talent role on
Buffy Between the Lines
;
- 2 full-event tickets to the
Browncoat Ball
donated by the hosts, Austin Browncoats. Winner is responsible for transportation, room and board.
- 2 gold Weekend Passes to the
Salute to

Firefly

and

Serenity
convention donated by
Creation Entertainment

.
Winner is responsible for transportation, room and board.
Winners must be present.